YOU ARE INVITED!
From Jane Langmaid: "I am deeply honored and thankful that the community of my beautiful hometown of North Danville Vermont is providing a show of my photography on Sunday 12/15 from 11 – 2.
All kinds of homemade soup and rolls with be available by donation. My pictures will be exhibited and on sale. The cause is a fundraiser for a new playground for our beautiful village."
December Storytime
GROW WITH GOOGLE
In 2020 we'll be adding more resources for Business Owners, small and large alike! We've partnered with Google to present some training that will answer questions you may have had about advertising, setting up a quality listing, getting more traction on Google…
We'll also have locally focused resources and events as well. We're a great work space with reliable, fast wifi and a building full of resources!
Contact us for more information on how to better list your business with Google: https://smallbusiness.withgoogle.com/#!/
Book Sale!
We have shelves of used books for sale, too many! Come in with a bag and fill it for $1.00! This supports the purchase of new books!
Thank you to everyone who supports our wonderful library!
---
Saturday Morning Storytime!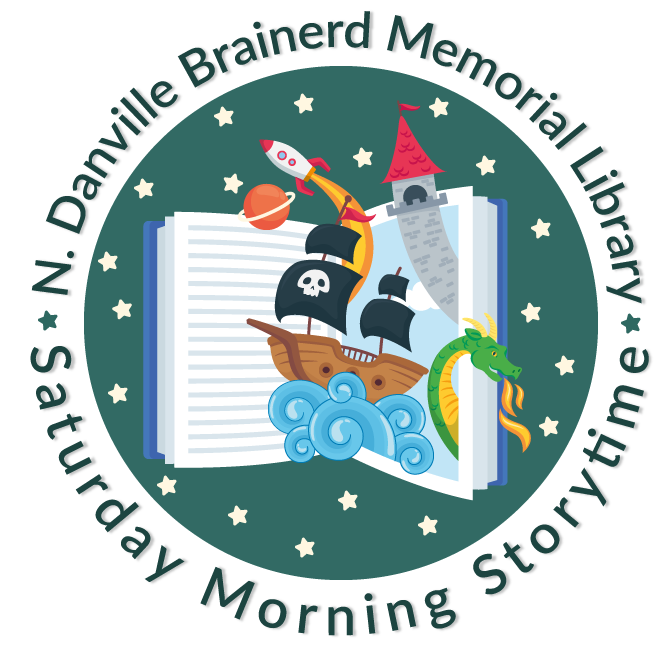 Storytime every Saturday through the school year at 10:15 AM! All children welcome! We have stories, crafts, music, and snacks!

Join us in October for:
Oct. 5 Owls
Oct. 12 Leaves
Oct. 19 Apples
Octo 26 Pumpkins
---
Shelburne Farm Family Passes are available

If you haven't visited Shelburne Farms – here's your chance to visit for free! The library has 2 guest cards for our patrons. The passes are for free family admission to the walking trails and the Children's Farmyard for 2 adults and children under 18 years. There is a $5 deposit required to check out the cards which is refundable upon return.
---
Library News
Another update in our children's area is the purchase and installation of book bins. Book bins make it easier to browse the picture books. This helps to make the library experience more fun and also increases circulation resulting in fewer "forgotten" picture books!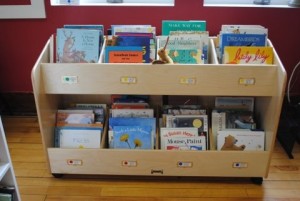 ---
Thank you so much!
All of us at the Brainerd Memorial Library would like to thank Gale Hamilton and Mary Barlow for their extremely generous parting gifts to us. Usually, it's the ones leaving who receive a gift but in their typically generous way, Gale and Mary have given the library wonderful and exciting gifts to benefit the whole community. Our Adult Fiction collection will be enhanced by new additions – specifically chosen from literary prize lists such as the Man Booker List and the Pulitzer Prize for Fiction. Our Adult Non-Fiction collection/Local History collection has received all four of Gerard Lamothe's books and another copy of "Village in the Hills" (which is out-of-print). These gifts are in addition to Gale and Mary's many, many hours of help and service to the library and the people of North Danville. We are so grateful and we will all miss you very much!
---
Museum and Park Passes
We have summer passes for Vermont State Parks available for check out. Each pass allows free entry into any state park day use area for one vehicle with up to 8 people. Passes can be used from 10 A.M. to sunset. We have a pass for free entry into any Vermont Historic Site for up to 8 people in one vehicle. An ECHO Museum pass is also available for check out. This pass allows Brainerd Memorial Library patrons reduced admission: $4 dollars for up to 4 people. These passes are very popular, especially during the summer so calling ahead to reserve is a good idea.
---
Have you seen the beautiful children's room chairs?
These adorable children's chairs have been sponsored by friends and neighbors of the library in memory and/or in honor of family members and loved ones. These vintage chairs have been beautifully painted by the very talented folks at Idle Time Crafts in Norton, Vermont. If you are interested in sponsoring a chair, we have just a few available. Please call Liz Sargent at (802) 748-1456 for more details.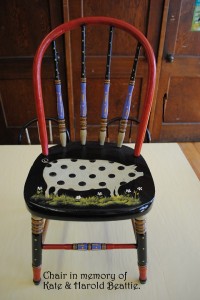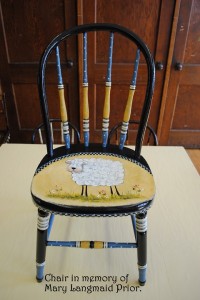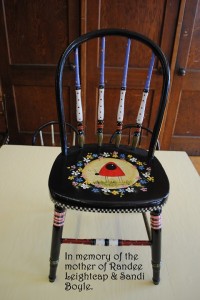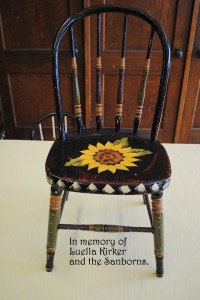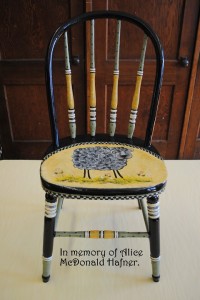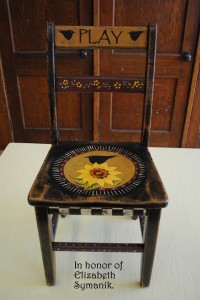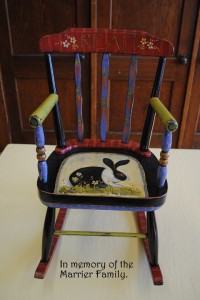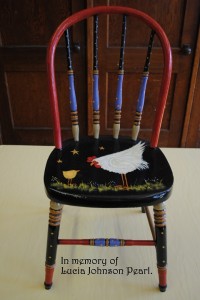 ---
STILL AVAILABLE at the library: • Check out a Vermont State Parks Access Pass: allows up to 8 people in one car FREE access. • Check out a Vermont State Historical Site Pass: allows up to 8 people in one car FREE access. • Check out ECHO Lake Aquarium and Science Center Access Pass; allows up to 4 people entry at the REDUCED rate of $4.00 per person. • Knitting Group Wednesdays 6 p.m. to 8 p.m. Bring any hand work and join in.
[efb_likebox fanpage_url="North-Danville-Brainerd-Memorial-Library-1456498547895522″ box_width="500″ box_height="" locale="en_US" responsive="1″ show_faces="1″ show_stream="0″ hide_cover="0″ small_header="0″ hide_cta="0″ animate_effect="fadeIn" ]