Lasagna Dinner
Sunday April 15 at 6:00
Our Spring Fundraiser Dinner is almost here!  We'll be serving a delicious meal of lasagna, salad and the best homemade dessert in Vermont!  Please make your reservations by calling Liz at 748-1456 or Debby at 748-7249.
______________________________________________________
New Adult Fiction Books
Come in and take out a new award winning book!
"The Sellout" by Paul Beatty (Man Booker Prize 2106)
"Lincoln in the Bardo" by George Saunders (Man Booker Prize 2017)
"The Ex" by Alafair Burke (The Edgar Mystery Award 2017)
"LaRose" by Louise Erdrich (National Book Critics Circle 2016)
"Sing Unburied Sing" by Jesmyn Ward (National Book Award 2017)
"Days without End" by Sebastian Barry (Costa Book Award 2017)
"The Glorious Heresies" by Lisa McInerney (Bailey Womens Prize for Fiction 2016)
"The Power" by Naomi Alderman (Bailey Womens Prize for Fiction 2017)
"Fate and Furies" by Lauren Goff (Indies Choice Award 2016)
"Homegoing" by Yaa Gyasi (Indies Choice Award 2017)
"Swallowed by the Cold: Stories" by Jensen Beach (The Vermont Book Award 2017)
We also have new Large Print books thanks to a generous patron gift!
"The Jewels of Paradise" by Donna Leon
"The Widow of the South" by Robert Hicks
"Blood and Beauty" by Sarah Dunant
"A Man called Ove" by Fredrick Backman
"The Switch" by Joseph Finder
____________________________________________________
Saturday Morning Story Hour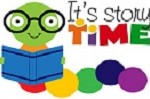 Saturday mornings starting at 10:15! Every week kids will hear a story, do a craft and enjoy a snack. Our schedule for January and February  of 2018 will be:
Sat. Feb. 10 at 10:15.  Theme: Valentine's Day
Sat.Feb. 17 at 10:15 AM.  Theme: Alaska stories
Sat. Feb. 24 – TBA. It's school vacation so please tell Miss Linda if you'd like a story hour that Sat.
___________________________________________________
Shelburne Farm Family Passes are  available
If you haven't visited Shelburne Farms - here's your chance to visit for free! The library has 2 guest cards for our patrons. The passes are for free family admission to the walking trails and the Children's Farmyard for 2 adults and children under 18 years. There is a $5 deposit required to check out the cards which is refundable upon return. _________________________________________________
Another Thank You!
We never are tired of thanking the wonderful friends and supporters of our library.  We are very grateful for the $986.45 check from the people of Danville through the annual Chamber of Commerce support drive. Also, thank you to Noyle W. Johnson Sawyer Ritchie Insurance for a gift of $100 and thank you to Begin Realty for a gift of $50. We recently had to make a decision regarding an aging computer which is used very frequently by our patrons and having enough funds to replace it was wonderful!  We appreciate our supporters and friends more than you can imagine. _________________________________________________
Thank you so much!
Our spring fundraiser dinner was a wonderful success and we'd like to thank all of the guests and volunteers.  We were pleased to receive so many compliments on the meal and the beautifully repainted dining room. Our grand total for the dinner was $613 which is amazing!  We'll be planning our fall dinner in the months to come but, for now, don't forget to visit our table at the North Danville 4th of July parade and celebration. We will be selling coffee and and the most delicious homemade doughnuts in the state of Vermont! _______________________________________
Library News
Some adorable new chairs for the children's area have arrived!  They will join our collection of chairs designed and decorated by Idle Time Crafts.  These chairs are sponsored by friends of the library in memory of or in honor of their family and loved ones.
Another update in our children's area is the purchase and installation of book bins.  Book bins make it easier to browse the picture books.  This helps to make the library experience more fun and also increases circulation resulting in fewer "forgotten" picture books!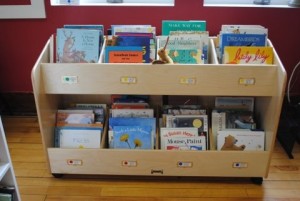 _________________________________________
Happy New Year!  Are you looking for something stimulating to do with your children during their school vacation? Come in and see all the updates to our Children's Section! We have beautiful new Book Bins that allow children to simply flip through the vast book selections and make their choices! With a large children's area for reading, playing, and coloring in our coloring books, what is not to love? And remember we have computers with WI-FI available or bring your own device!
Thank you for your patronage!
____________________________________________________
Treasure Island Dinner Update
Our October fundraiser dinner was a great success and we'd like to thank everyone who attended and everyone who volunteered their time for the planning, cooking and cleaning up. We are extremely fortunate to have on our board some very experienced cooks who are also super organized.  Their talents make putting on a dinner for the library smooth and enjoyable. About 60 diners enjoyed a delicous and generous meal and the library realized a profit of $475.07. We are really pleased and we'd like to let you know what our plans are for the money. A recent innovation in childrens library services are book bins.  Book bins hold picture books so that the covers face outward rather than the spine of the book and children and parents can more easily choose books to borrow.  Book bins really increase circulation and that is what a library is all about – getting books into the hand of readers!  So we will be purchasing a book bin with the money from the dinner. We're excited about this improvement to our children's area!   _________________________________________
Thank you so much!
All of us at the Brainerd Memorial Library would like to thank Gale Hamilton and Mary Barlow for their extremely generous parting gifts to us. Usually, it's the ones leaving who receive a gift but in their typically generous way, Gale and Mary have  given the library wonderful and exciting gifts to benefit the whole community. Our Adult Fiction collection will be enhanced by new additions – specifically chosen from literary prize lists such as the Man Booker List and the Pulitzer Prize for Fiction. Our Adult Non-Fiction collection/Local History collection  has received all four of Gerard Lamothe's books and another copy of "Village in the Hills" (which is out-of-print). These gifts are in addition to Gale and Mary's many, many hours of help and service to the library and the people of North Danville. We are so grateful and we will all miss you very much! _______________________________________
Museum and Park Passes
We have summer passes for Vermont State Parks available for check out. Each pass allows free entry into any state park day use area for one vehicle with up to 8 people. Passes can be used from 10 A.M. to sunset. We have a pass for free entry into any Vermont Historic Site for up to 8 people in one vehicle. An ECHO Museum pass is also available for check out. This pass allows Brainerd Memorial Library patrons reduced admission: $4 dollars for up to 4 people. These passes are very popular, especially during the summer so calling ahead to reserve is a good idea.
  ___________________________
Have you seen the beautiful children's room chairs?
These adorable children's chairs have been sponsored by friends and neighbors of the library in memory and/or in honor of family members and loved ones. These vintage chairs have been beautifully painted by the very talented folks at Idle Time Crafts in Norton, Vermont.  If you are interested in sponsoring a chair, we have just a few available. Please call Liz Sargent at (802) 748-1456 for more details.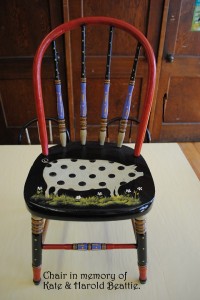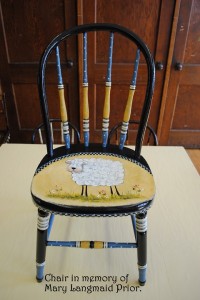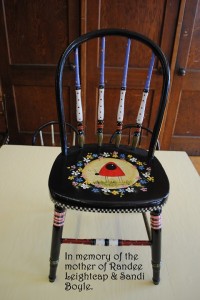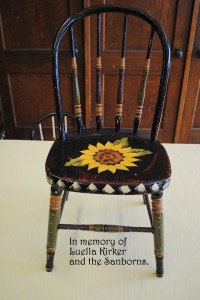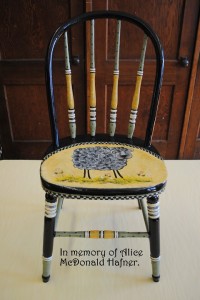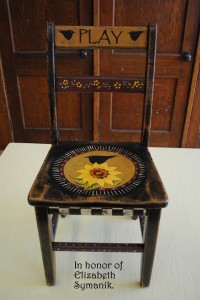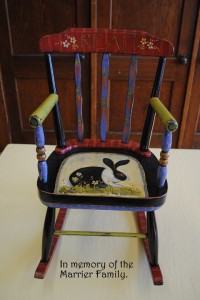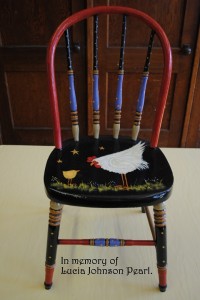 _____________________________________________
SCHOOLASH DINNER SUCCESS!!
Thank  you to everyone who attended and who volunteered their help on Sat. April 30 – our first fundraising dinner.  We served 60 happy diners and we were and are really pleased.  Your support is vital to the Brainerd Memorial Library and we appreciate it very much!
_______________________________________________
THE NEW LARGE PRINT BOOKS ARE HERE!! Thanks to a generous donation from Community National Bank, we were able to update our Large Print collection with exciting fresh titles. Please come in and take a look at our great collection of Large Print books! New titles: Corduroy Mansions (Book1) by Alexander McCall Smith The Dog who Came in from the Cold (Book 2) by Alexander McCall Smith A Conspiracy of Friends (Book 3) by Alexander McCall Smith Ready to Die by Lisa Jackson The Rebellious Life of Mrs Rosa Parks by Jean Theoharis Sing You Home by Jodi Picoult Lone Wolf by Jodi Picoult A Turn in the Road by Debbie Macomber No. 1 Ladies Detective Agency (Book 1) by Alexander McCall Smith Tears of the Giraffe (Book 2) by Alexander McCall Smith Seabiscuit by Laura Hillenbrand The Goodbye Quilt by Susan Wiggs Cop Town by Karin Slaughter The Monuments Men by Robert M. Edsel The Boston Girl by Anita Diamant When Breath becomes Air by Paul Kalanthi The Signature of All Things by Elizabeth Gilbert Bettyville: A Memoir by George Hodgman The Wright Brothers by David McCullough Cold Cold Heart by Tami Hoag We Never Asked for Wings by Audrey Diffenbaugh The Marriage Game: A Novel of Queen Elizabeth  I by Alison Weir The Little Paris Bookshop by Nina George Gathering Prey by John Sandford _______________________________________________   What's new at the the library?  Glad you asked! Start 2016 off right by stopping by the library!  If you haven't been in recently, you'll be pleasantly surprised.  The library is lovely and inviting and offers a great collection of books for adults, kids and young adults.  We also have large print books and thanks to Community National Bank and their very generous $250 gift, we will soon have brand new large print books to add to the selection. Our children's book collection was expanded last year with a gift form the Libri Foundation.  The grant allowed the library to select a total of 68 books, many of them award-winners. In addition, thanks to a generous donation from Bill Strawbridge and Meg Wallhagen to the Libri Foundation, the library received an additional amount towards math and science books, bringing the total to 87 NEW books! The Libri Foundation, based in Eugene, Oregon, is a nationwide non-profit organization that donates new, quality children's books to small rural public libraries in the United States. The books provided by the Libri Foundation are now available for borrowing at the library. We also received children and teen books from the Vermont Department of Libraries.  We are serious when we say Brainerd Memorial Library has Fantastic Books! The library would like to thank Weidmann Electrical Technology for their $200 donation.  It is greatly appreciated! __________________________________________   STILL AVAILABLE  at the library: •  Check out a Vermont State Parks Access Pass: allows up to 8 people in one car FREE access. •  Check out a Vermont State Historical Site Pass: allows up to 8 people in one car FREE access. •  Check out ECHO Lake Aquarium and Science Center Access Pass; allows up to 4 people entry at the REDUCED rate of $4.00 per person. •  Knitting Group Wednesdays 6 p.m. to 8 p.m.  Bring any hand work and join in.

 North Danville Brainerd Memorial Library on Facebook.